Refereed Publications
"Empirical Analysis of Optimal Bidder Participation in Procurement Auctions: Evidence from Turkey," with B. K. Onur Tas. International Tax and Public Finance, (forthcoming).​
"The Gap Between Self-Reported and Objective Measures of Disease Status in India," with Malathi Velamuri, PLoS ONE 13(8): e0202786. https://doi.org/10.1371/journal.pone.0202786, (2018). [Open Access]
"Malaria infection among children under-five: effectiveness of interventions in Ghana," with Clifford Afoakwah and Xin Deng. BMC Public Health, (2018), 18:536. [Open Access]
"The Scope of Auctions in the Presence of Downstream Interactions and Information Externalities," with O. A. Koska and F. Stähler, Journal of Economics , Volume 125, Issue 2 (2018), pp. 107-136.
"The effects of R&D and competition on firm value: international evidence," with R. Banerjee and K. Gupta. International Review of Economics and Finance, Volume 51, September (2017), 391-404.
"The Impact of Private Hospital Insurance on Utilization of Hospital Care in Australia: Evidence from the National Health Survey," with D. Eldridge and M. Velamuri, Applied Economics, Volume 49, Issue 1 (2017), 78-95.
"A Life-Course Perspective on Gender Differences in Cognitive Functioning in India," with M. Velamuri, Journal of Human Capital, Volume 10, Issue 4 (2016), 520-563.
"​Competition, Endogeneity and the Winning Bid: an Empirical Analysis of eBay Auctions," with Malathi Velamuri, Information Economics and Policy, Volume 26, March (2014), 68-74.
"Last-Minute Bidding in Sequential Auctions with Unobserved, Stochastic Entry," with Ken Hendricks and Thomas Wiseman, Review of Industrial Organization, Volume 40, Issue

1

(2012), 1-19.

[Lead Article]

"Public Procurement Auctions and Competition in Turkey," with B. K. Onur Tas and Rasim Ozcan, Review of Industrial Organization,

Volume 40, Issue

3

(2012), 207-223

.

"Household Housing Demand: Empirical Analysis and Theoretical Reconciliation," with Richard

Dusansky and Cagatay Koc, Journal of Real Estate Finance and Economics, Volume 44, Issue 4 (2012), 429-445. [Lead Article]
"Bidding Behavior in Dynamic Auction Settings: An Empirical Analysis of eBay," Electronic Auctions Special Issue of Electronic Commerce Research and Applications

,

Volume 9, Issue 2 (2010), 103-110.

[Lead Article]

"Interplay Between Buy-It-Now Price and Last Minute Bidding on Online Bidding Strategies," with Kerem Tomak, Information Technology & Management, Volume 10, Issue 4 (2009).
"The Effect of Cultural Perception on e-Commerce" (with A.Genis-Gruber) Proceedings of the IADIS International Conference e-Commerce, Barcelona, December 2006.

"

Impact of Ending Rules in Online Auctions: The Case of Yahoo.com," with Kerem Tomak, Decision Support Systems, 42 (2006) 1835 – 1842.
"Buy-it-now or Snipe on Ebay?," with K. Tomak, Proceedings of the Twenty-Fourth International Conference on Information Systems (ICIS 2003), pp. 841-845. IEEE Computer Society Press, Seattle (December 2003)
---
Unpublished Papers



Journal Papers - Under Review
"Reform, gender inequality and the educational Kuznets curve: Evidence from Ghana," with Clifford Afoakwah and Xin Deng. [R&R - Journal of Policy Modeling]
"Women's Bargaining Power and Children's School Progression: Evidence from Ghana," with C. Afoakwah and X. Deng. [Revision requested - Feminist Economics]
"

Opportunity Cost, Market Expectations and Post-primary Schooling: Evidence from Ghana

," with C. Afoakwah, J. Connor and X. Deng.
"The Economics of Vendor Bids," with O. A. Koska and F. Stähler.
"Reducing information asymmetry in experience goods: The case of online wine auctions," with J. Bruwer and L. Lockshin.
Working Papers
"The impact of FDA regulation on innovation in the high risk medical device market," with B. Lobmayr and M. Soderberg.
"A case for sequential modelling of temporary water trade decisions," with A. Loch and S. Wheeler.
"Financial Liberalisation, Institutional Quality and the Effect on Capital Inflows during Crises," with V. Arya and T. Cavoli.
"Gender Differences in Successful Aging: Evidence from South Africa," with R. Donato and J. Wilson.
Powered by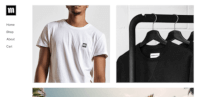 Create your own unique website with customizable templates.